Just a stone's throw from Jökulsárlón Glacier Lagoon is the world-famous and beautiful Diamond Beach.
The beach, which is dotted with beautiful icebergs from the nearby Jökulsárlón Glacier Lagoon, is an ethereal place to visit and gives excellent photo-opportunities.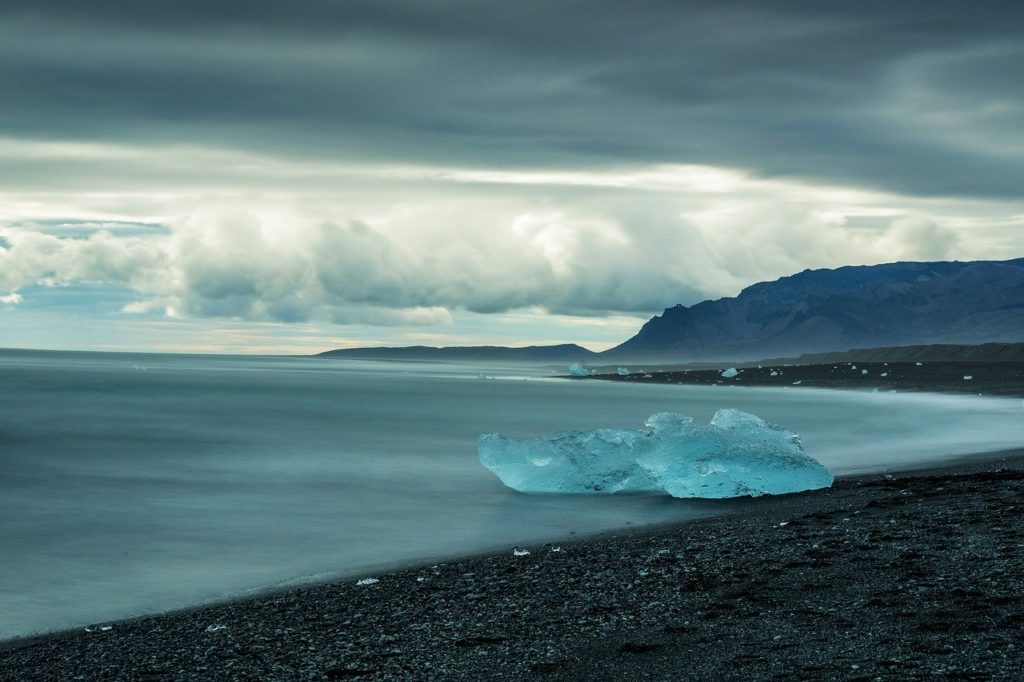 The Diamond Beach
The Diamond Beach got its name only a few years ago, before that it was just Breiðamerkursandur Desert, which it is a part of.
Like many of Iceland's beaches, especially in South Iceland, it is important to do not go too close to the ocean. The waves can be dangerous, and just like you are not supposed to go into the lagoon and onto the icebergs there, it can be hazardous to hop onto the icebergs on the beach as this lovely lady experienced.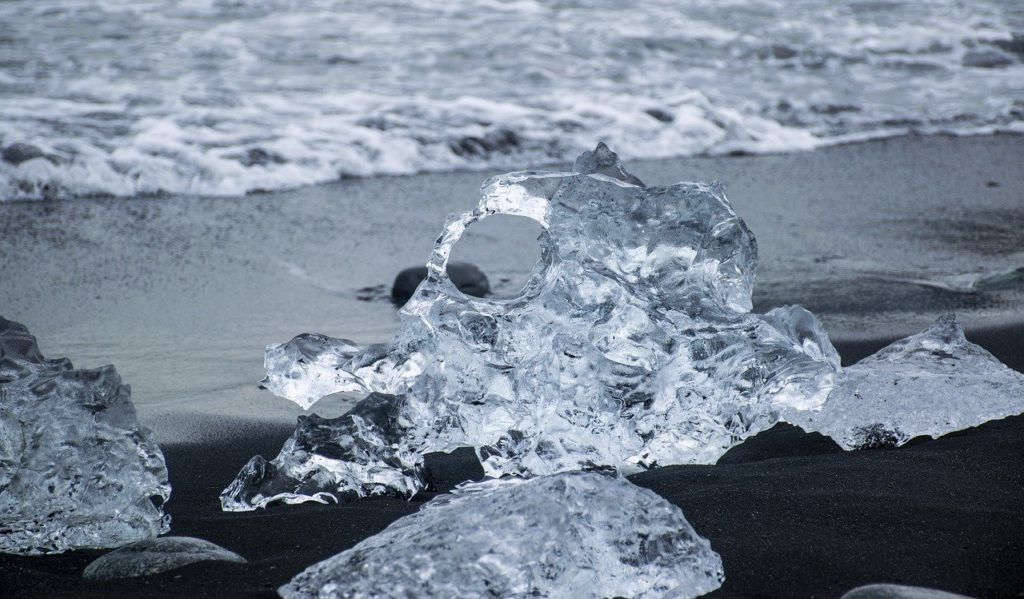 Royal Jewels of Iceland
No matter the weather, the icebergs give a great photo opportunity. They really look like diamonds on the beach. The stark contrast between the white, translucent and sometimes green icebergs and the black sand is a sight to see.
If you can, bring a tripod with you. Being able to take photos of the beach with long light exposure gives you otherworldly images. If you are there when it is dark, you might even see the famous Northern Lights and get a chance of taking a photo of them on the beach!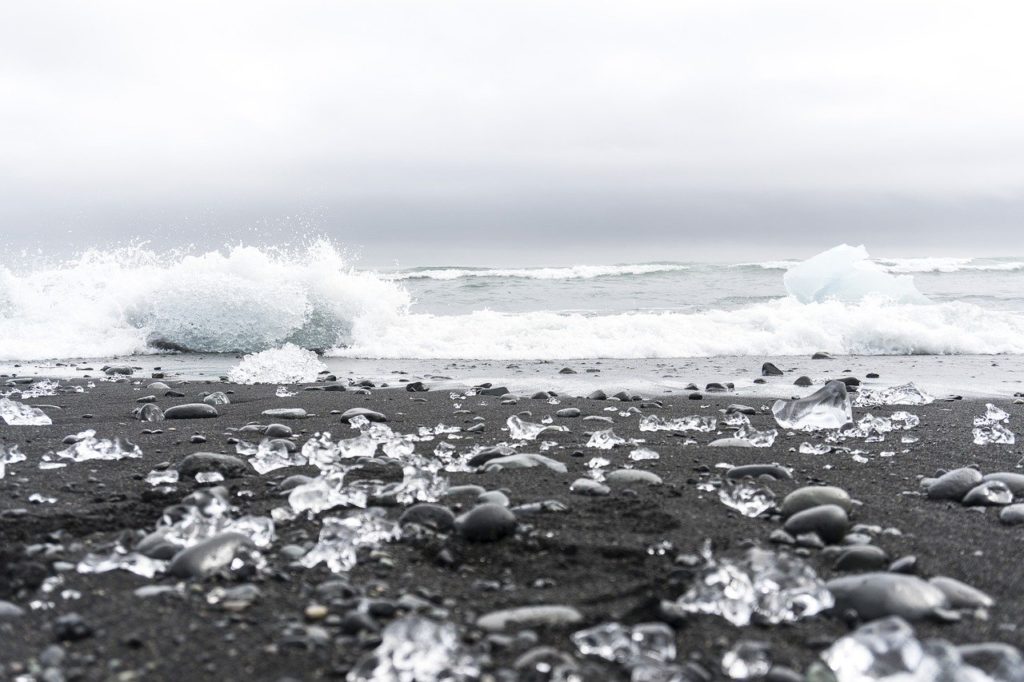 Breiðamerkursandur
Breiðamerkursandur desert, where the Diamond Beach is situated, is an outwash from Breiðamerkurjökull and Jökulsárlón. A few decades ago, the desert reached further inland, but as the glacier has melted, the lagoon has grown bigger.
The sand is black because it is made from tiny fragments of basalt rocks from centuries of volcanic eruptions.  The dark streaks you will see in the Vatnajökull Glacier is also ash from old volcanic eruptions.