Diamond Beach is one of the most famous beaches in Iceland.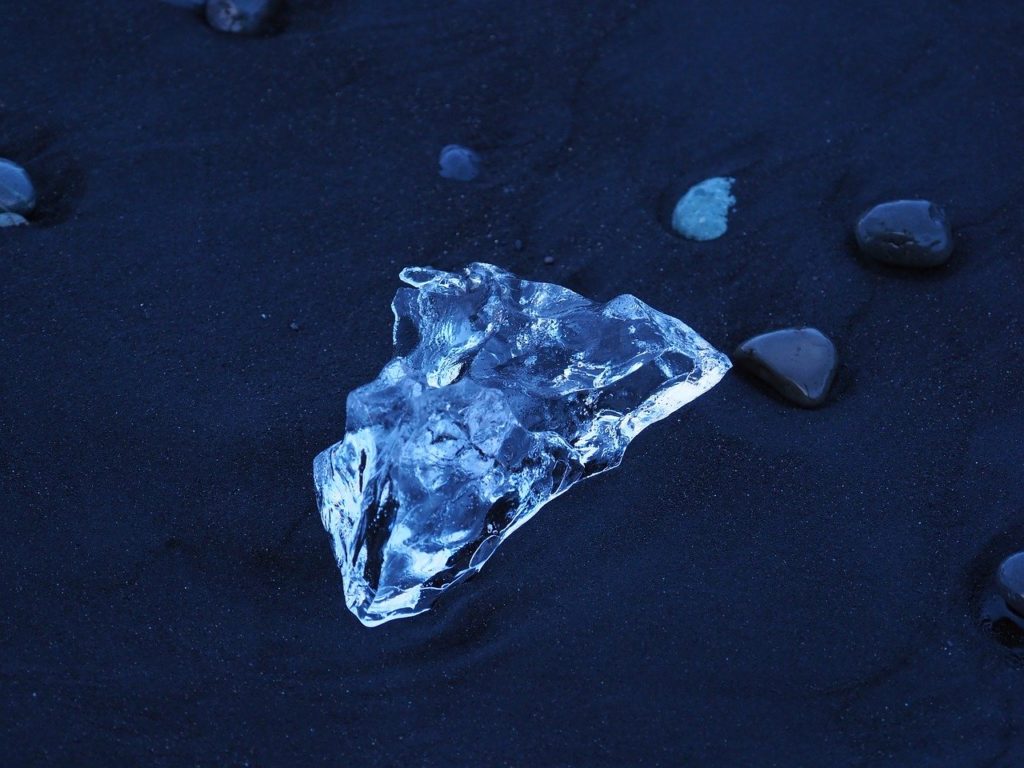 The beautiful black sand beach is just a stone's throw from the ice lagoon Jökulsárlón, and a place where you should stop when visiting the lagoon.
The name Diamond Beach comes from the glittering icebergs that wash up on the beach and therefore do not lose their brilliance. The icebergs come from the nearby Jökulsárlón, which icebergs are supplied by the glacier Breiðamerkurjökull. The icebergs drift by the tides, from the lagoon over the glacier river Jökulsá into the ocean and then get washed back onshore.
Where is Diamond Beach?
It is only about 250 meters away from Jökulsárlón ice lagoon, on the other side of the Ring Road. Jökulsárlón is about a 5 hour's drive from Reykjavík, Iceland's capital, in Southeast Iceland. 
The beach is a part of Breiðamerkursandur, a glacier outwash plain, formed by the nearby glaciers Breiðamerkurjökull, Fjallsjökull, and Hrútárjökull in the last few centuries. The clear white and blue icebergs are brilliantly contrasted on the unique black volcanic beach.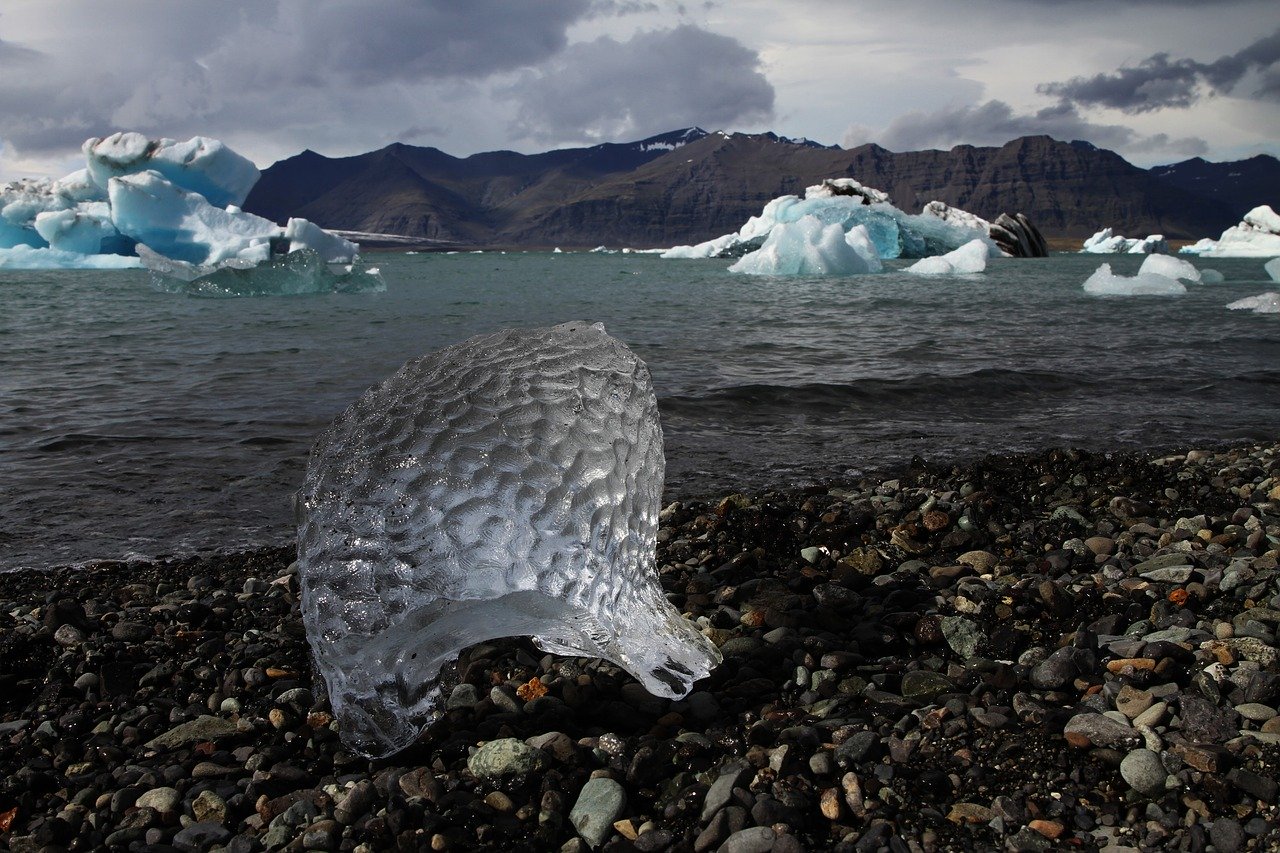 When to visit Diamond Beach?
Any part of the day is an excellent time to visit the beach. Nevertheless, being there during sunrise or sunset is truly exceptional. Seeing the icebergs glowing in the low-set sun is a sight you will never forget, and you will understand the name.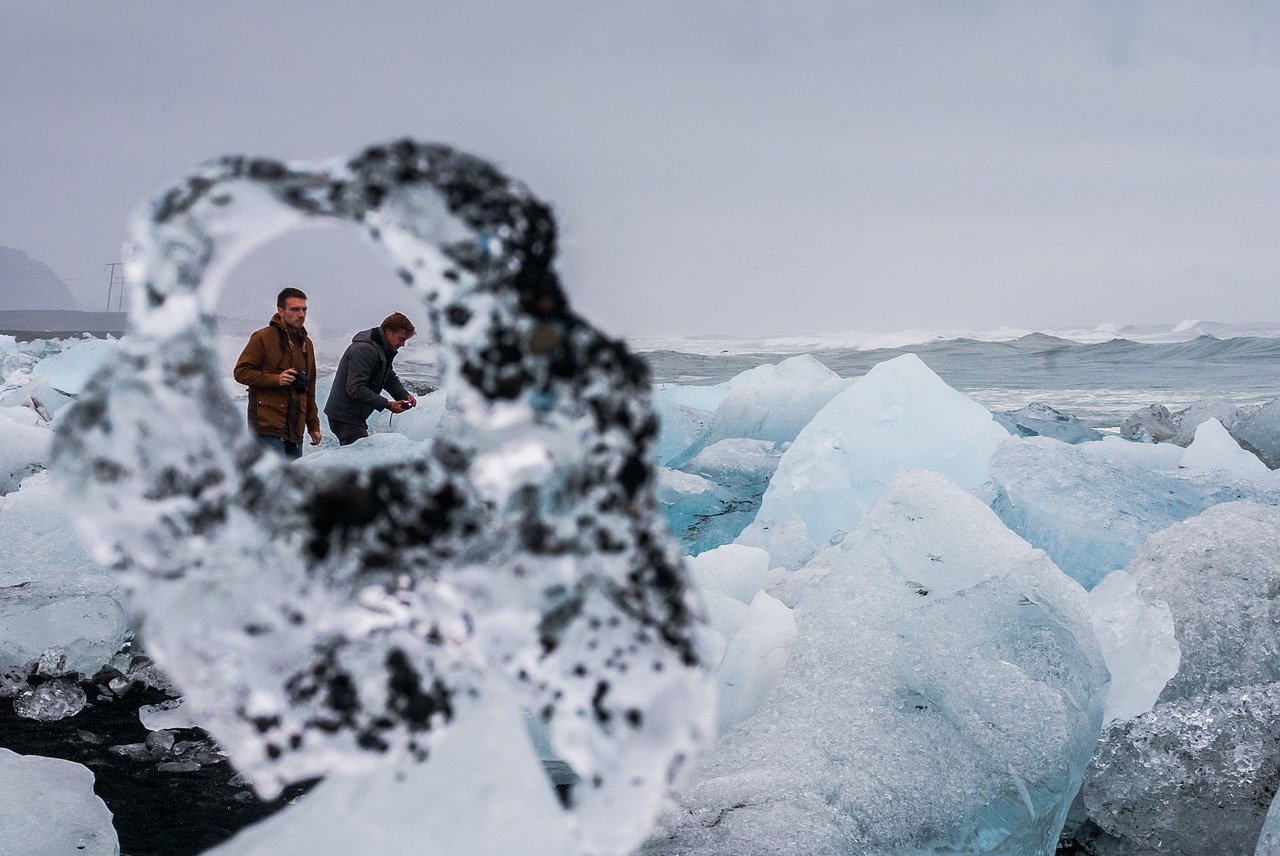 Boat tours on Jökulsárlón
It is undeniably a spectacular sight standing from the little hills before the lagoon. Even so, the glacier wall is far and the many hidden corners hold treasures unseen by most travelers. The zodiac boat tour is the only tour available reaching all those sites in the far distance. Enjoy the pristine views in  Jökulsárlón ice lagoon to get an otherwordly experience. Our rib boats get you closer to the icebergs and give you the chance to observe them from every perspective. You can join our Adventure boat tour or a private tour. We also have a tour specialized for photographers so you can get the best and most unique shots of the surrounding glacier and icebergs.