One of the most exciting things to see in Iceland is the ice caves on Vatnajökull, which form naturally. Vatnajökull Glacier is Europe's largest glacier by volume. The result of the slowly disappearing major outlet of Breiðamerkurjökull is the Jökulslárlón Ice Lagoon with its majestic icebergs.
The naturally forming ice caves are hidden within the glacier and have to be discovered every other year. Therefore, you can only visit them on a guided tour where you will be provided with the necessary safety equipment such as microspikes (minimal requirement), a helmet, and an ice axe. Otherwise, if you are not familiar with ice caves, you can find yourself in real danger. Our staff at Jökulsárlón Ice Lagoon can recommend suitable tours to join, feel free to ask us for more information after the tour or write us through our website.
The ice caves are famous all over the world for their intense blue hues and eerie atmosphere. Along with sailing among the icebergs on Jökulsárlón, visiting an ice cave is sure to make your trip to the southeast of Iceland unforgettable.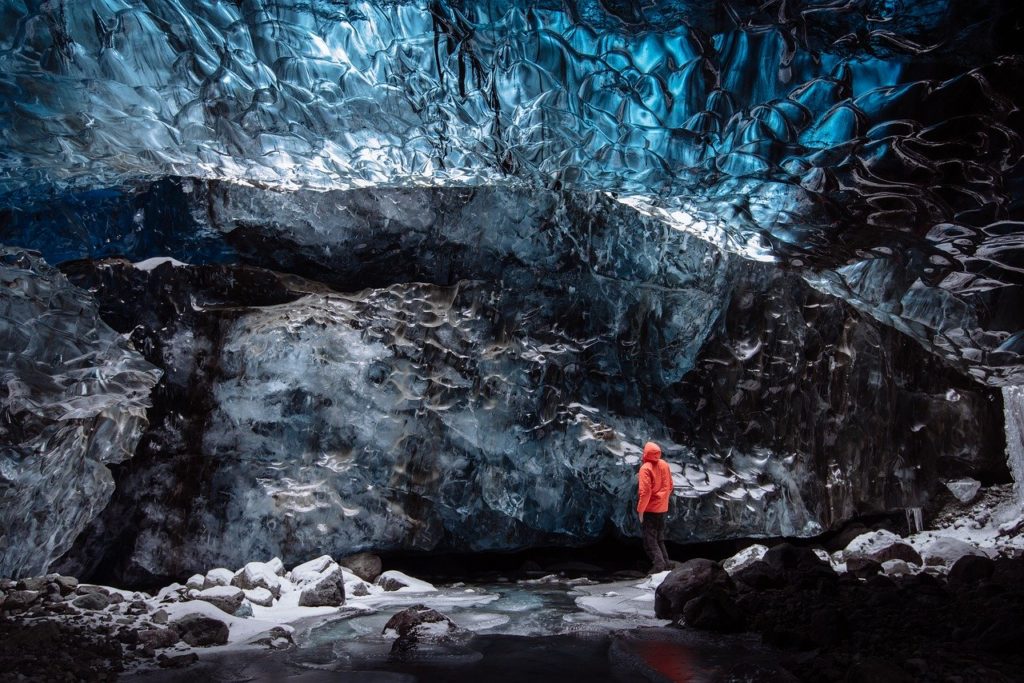 How are the ice caves formed?
The ice caves in Vatnajökull are natural, meaning they form when the glacier melts during the summer months. Since they are formed by melting glacier water and mountain streams and rivers, one can never tell how the ice cave will be in advance. All the small rivers and streams drain through the ice and form those mesmerizing hollow spaces, that we can finally enter, once the winter months dry out the water in the cave. While the water melts through the ice in the summer months we all have to wait patiently until they freeze over in the winter or dry out, so we can enter.
 Sometimes, however, it occurs that dry weather conditions give us the rare opportunity to visit the caves even in the summertime. 
Due to the ever-changing location, size, and safety of ice caves, it is pertinent that you do not venture on your own.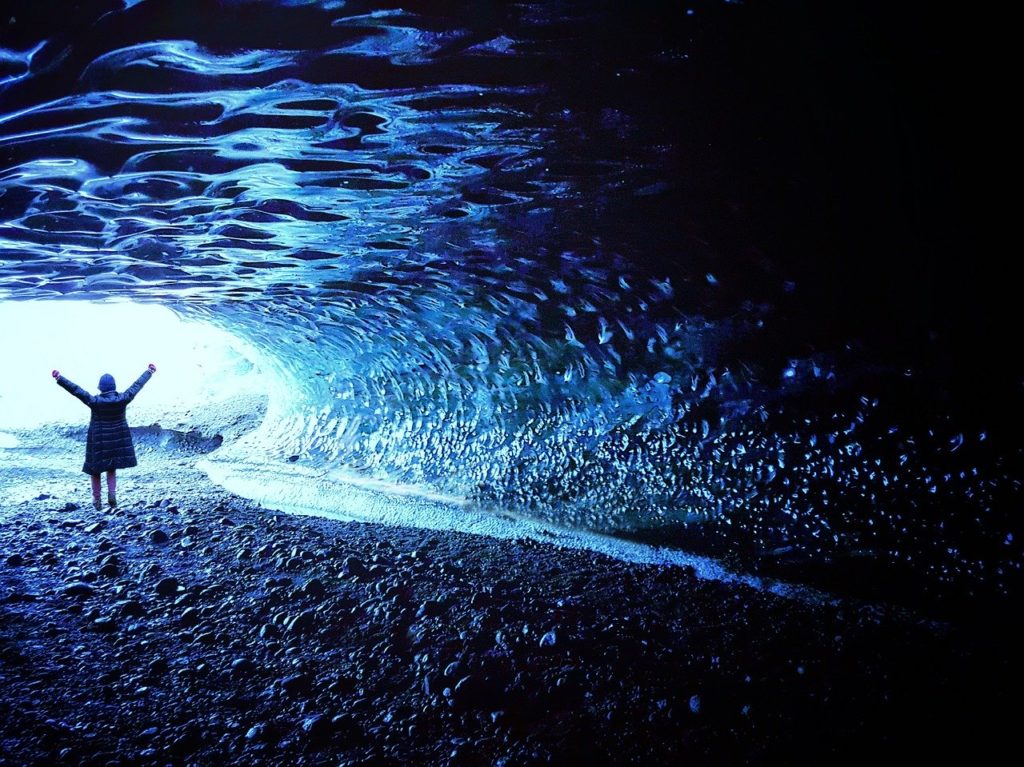 What kind of tours are on offer?
The tours range from easy to hard and from just a few hours two a whole day. All tour companies will provide you with safety gear. You are required to bring hiking boots, warm clothing, waterproof clothing, a hat, gloves, and a scarf. These are clothing items you should always have at hand anyway when traveling in Iceland.
The easiest tours are those that involve minimal hiking, while the harder ones include hiking on the glacier on crampons.
What makes those tours much more exciting, are the massive super jeeps that come with them!